Restorative Dentistry
---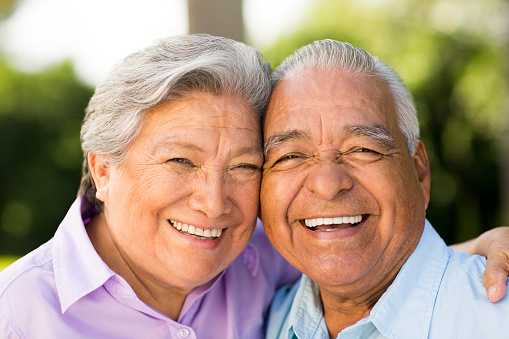 Restorative dentistry refers to various treatments that repair your teeth, gums, and jaw. It's a branch of dentistry designed to bring your mouth back into a state of wellness. Whether you have a cavity or you're missing several teeth, the goal of restorative dentistry is to help you get the services needed to restore your oral health.
Fillings
One of the more common types of restorative dentistry is the standard filling. These procedures are effective for cavities of a wide variety of sizes, and they can help the tooth stave off major damage in the future. The materials used today are not only safe and strong, but they're also made to look exactly like your original tooth.
Crowns
Crowns are versatile dental options for anyone who's sustained damage to a tooth that a cavity can't fill. They're associated with root canals, though a crown can be used to protect a decaying tooth or even replace a tooth altogether. Crowns can be made from a variety of materials, including composite, porcelain, or metal.
Bridges
If you're missing a tooth, a bridge can be an excellent option to replace it. The procedure relies on the healthy teeth that surround the missing tooth. With two crowns on either side of the artificial tooth, the apparatus fits snugly enough in your mouth to withstand everyday activities. This is typically a preferred option by dentists over partial dentures because it acts more like your regular teeth, though what's right for you will depend on the circumstances.
Implants
Implants replace not just missing teeth; they also replace the root system that a real tooth has. Instead of surface-level fixes, such as dentures or bridges, the dentist will put a metal post in the jaw, which will then fuse to the bone before placing the final implant. This is as close as you can get to a real tooth if you're looking for the strongest option. While not everyone will be eligible for this procedure, as it requires your oral health to be stable enough to handle the pressure, this is usually the preferred choice for dentists and patients alike.
Dentures
Dentures are a common way to restore missing teeth, and they're excellent if your jaw bone isn't strong enough to accept implants or if you don't have enough healthy teeth for a bridge. Whether your jaw bone is beginning to lose density or you have more severe decay, dentures can be attached by your gum line so you can speak and chew normally.
Restorative Dentists at Brandon Dental Care
Restorative dentists should have a wealth of experience in a wide array of procedures, as different patients will require different strategies. At Brandon Dental Care, our staff can help you find a treatment plan that will restore your oral health.